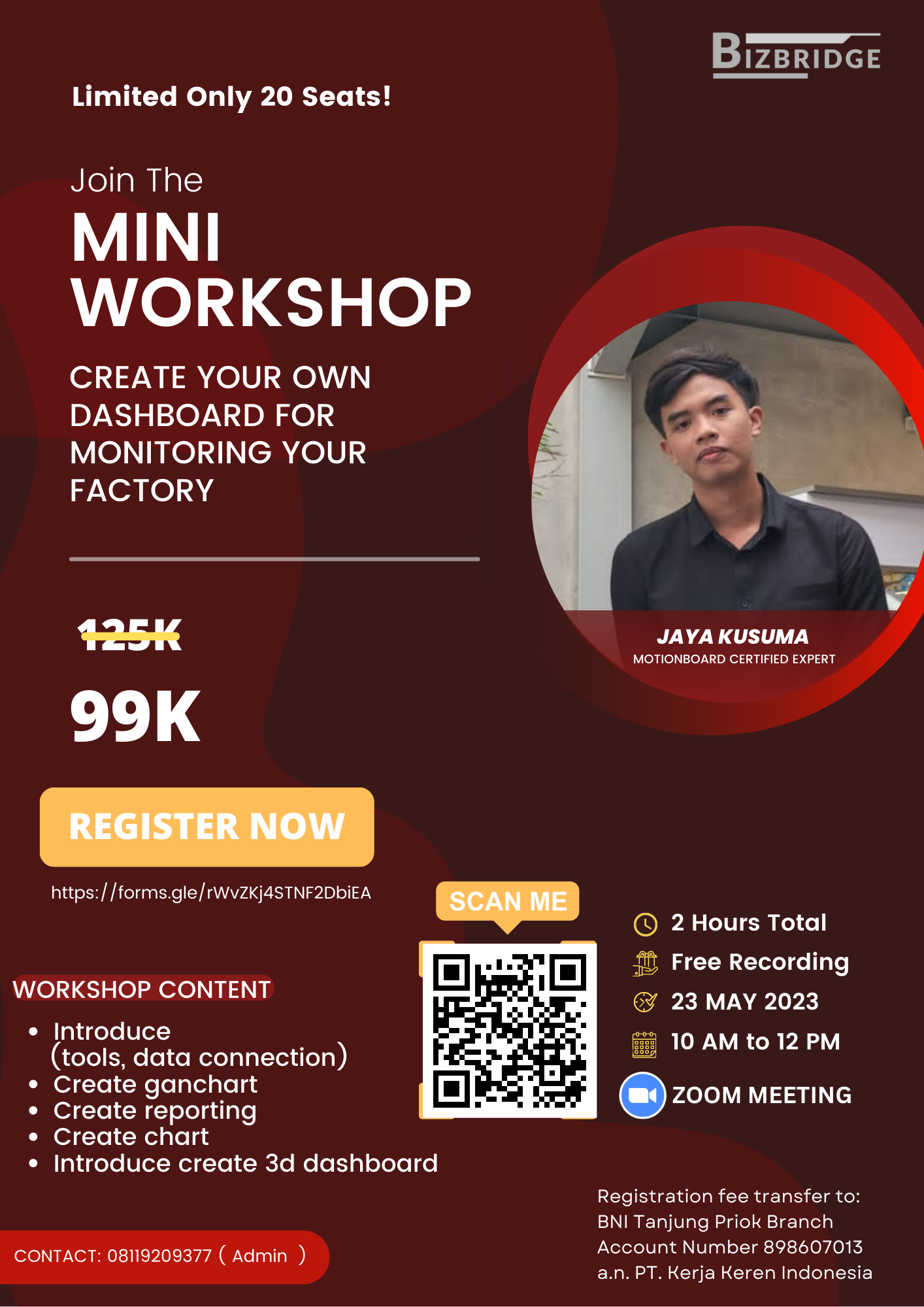 Bizbridge Present
Bribridge.id together with MotionBoard invites you to take part in a Mini Workshop "Create Your Own Dashboard For Monitoring Your Factory".
Materi :
1.Introduce (tools, data connection)
2.Create ganchart
3.Create reporting
4.Create chart
5.Introduce create 3d dashboard
Date : Tuesday, 23 May 2023
Time : 10.00 - 12.00 WIB
Place : Zoom Meeting
Fee : IDR 99K
Mentor : Jayakusuma (MotionBoard Certified Expert)
Transfer to
BNI Tanjung Priok Branch
Account Number 898607013
a.n PT Kerja Keren Indonesia
Let's registration and join us because only 20 manufacture companies
Registration link :
https://forms.gle/xjMypRTd3tr8NUMd6
*The day before, a free trial credential account will be sent via email that you can try
See you !!
Thank you
Sincerely,
Bizbridge.id
Tags: #IoT #Technology #Workshop