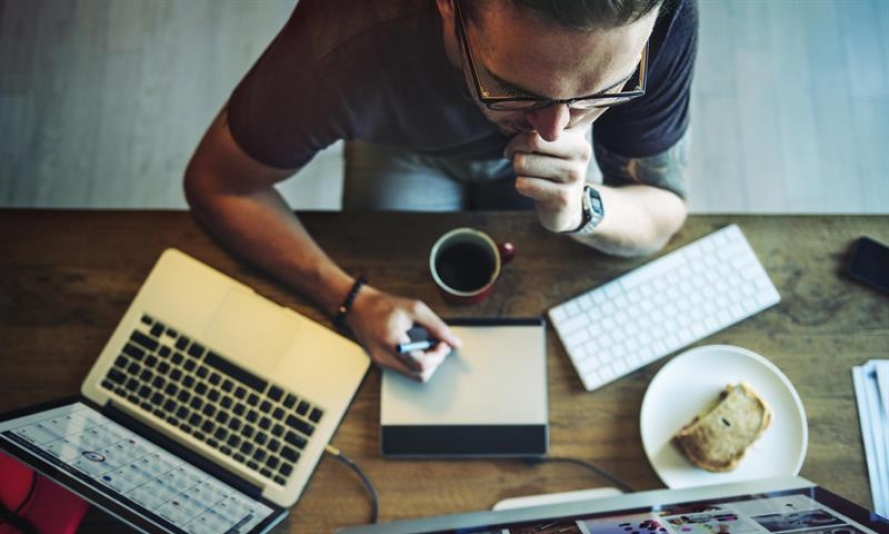 4 freelancing skills with the most demand in 2019
Being flexible and offering almost the same amount of salary with the office job, current generations are shifting to freelance even more. An American-based freelancing platform, Upwork, keeps studying what kind of company and what kind of skills that will be trending in the future.

As the world is entering the Industrial Revolution 4.0 and developing the successor for 4G networks, 5G networks, the companies are looking for freelancers possessing not only specialized skills but also flexible attitudes.

However, we are not here to discuss what attitude should you possess as a freelancer. We are here to give you the four freelancing skills that will be a hot demand in the next decade according to Forbes.

1. ROBOTICS AND INTERNET OF THINGS (IoT)
It is a piece of good news for IT and Engineering students. Machination is overtaking the world, and by the next decade, some repetitive tasks will be done by robots. Especially with the development of 5G networks, all these machines will be connected to a system accessible with a single device, calling it the Internet of Things (IoT). Therefore, of course, companies are looking for candidates with robotics skills to connect them all in one network.

2. Artificial Intelligence (AI)
In Indonesia, recently there is an AI-powered chatbot called Botika. The chatbot is claimed to be the replacement for customer service later on. Referring to the case, freelancers nowadays need to study more about AI and its implementation in real life. In other words, companies are looking for freelancers who could arrange the machine to adapt and learn the information it obtained.

3. BLOCKCHAIN
Ever heard of cryptocurrency such as Bitcoin? Well, it is arranged within a system called blockchain. However, now, blockchain has transcended to all sectors, not limited to cryptocurrency. Therefore, we can assure you that blockchain expertise will always be needed in a long-term career journey. Make sure you put that in your CV and portfolio.

4. DATA SCIENCE
Companies are obtaining a mass stream of information. Thus, they need someone who can program a system to sort out relevant information, summarize it, and deliver it in times of need. For recent years, data science prowess had been a hot demand. We are certain that for the next years to come, data science will not fade with time.

There you go! Four skills or types of jobs that will be sought in the future. Of course, from the four, it seems like the IT and Engineering department is going to get a lot of attention. However, we never said that other skills are not going to make it through the future. Stick to the skills you are good at. As one said, if you are good for something, never do it for free.