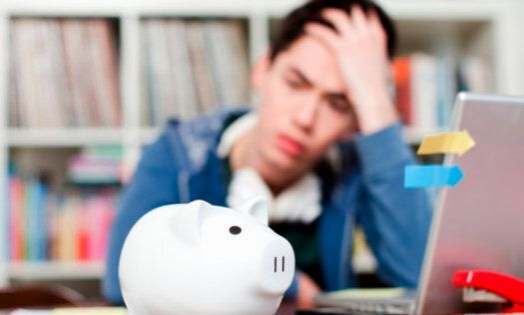 As a student, here are financial mistakes you should avoid
Finally graduated from high school, it is time to experience the real world. But first, you need to get a diploma or bachelor's degree from a university. Therefore, it should be a fun experience, right? Well, yes. But, at the same time, you need to learn essential things in life.

One of these essential things in life is money management. Most students, unfortunately, have no idea how to properly manage their finance; therefore, they always find themselves lacking.

This might sound boring, but you need to estimate or make a budget plan for your univ life. Especially, a plan for a year or even until you have graduated from your university. Therefore, here are the mistakes you should avoid to spend more wisely.

1. BE CAREFUL OF SCAM
Freshmen tend to be targeted for scams. In 2018, a tax body in the United Kingdom claimed that it received more than a thousand reports regarding tax scams and more than 600,000 are from e-mail.

At an average, a univ student could lose £420. Scammers often offer assistance, and they come with a "trustable" address. It seems legit, they start to wring your pocket dry by asking for your bank account and other personal information.

Therefore, if you happen to step on these kinds of e-mails, be sure to never click any suspicious links. Even when the e-mail has a "trustable" address, be sure to do a background check or just contact the official contact of the company to avoid any mishap.

2. STICK TO BUDGET PLAN
When it is easy to start, it is hard to obey your own budget plan. It is important to know how much money you make and calculate it with your miscellaneous. If you have a scholarship, student loans, or any other assistance funds, do include them in your budget plan.

After you have figured how much you have, now cut the amount by calculating the expenses you might face such as books, tuition fees, food, and accommodation. Then, if you think that you are lacking, that means that you need to cut some irrelevant things from your wishlist.

3. SEEK FOR MORE DISCOUNT
It sounds a bit cheap, but you need discounts to keep your pocket from leaking. Some places offer student deals for you. Just by showing your Student ID, you may get a price cut.

Also, you may look for bank accounts that offer bonuses or benefits for students. However, please keep in mind that you should not depend on the bank accounts too much because they might seem free at first, but in the end, they will charge you.

There are suggestions we can offer you. To save your money, it all comes back to yourselves. Real-world is not a nice place, to begin with. So, scams and other awful things tend to happen. It is your responsibility to keep yourselves out of harm's way. By starting to take care of yourselves financially in univ life, you are training your discipline for the future.